Online Zero to Hero blog
Online Marketing Tips, Tools, Trainings, Product Reviews and more.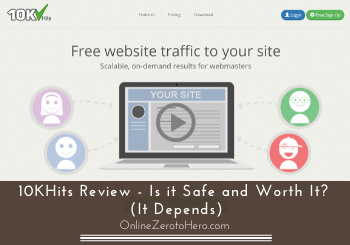 If you have a website, you will know one of the biggest challenges is to get traffic. There are many ways to get traffic - one of the fast ways is to, for example, use a traffic exchange service like 10KHits. But is 10KHits safe and really worth it or are there better...