Online Zero to Hero blog
Online Marketing Tips, Tools, Trainings, Product Reviews and more.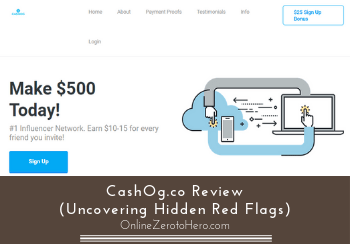 I've just come across a new platform called CashOg.co that claims it can help you make $500 the first day you join it. They also claim they are connected with popular online advertisers, and these companies are paying them for driving traffic to their business...