Online Zero to Hero blog
Online Marketing Tips, Tools, Trainings, Product Reviews and more.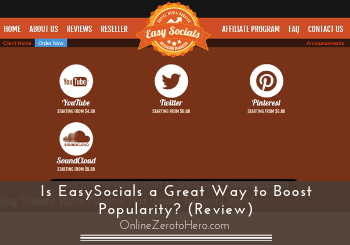 EasySocials.com is a platform where you can buy YouTube views, Pinterest Pins, Twitter followers, and more to supposedly boost your online popularity. But is EasySocials a scam or is it a great help to increase your online earnings? Well, let me reveal right away that...