Learn to Build & Grow a Business Online
OnlineZerotoHero.com
– Tips, Tools, Trainings, Product Reviews and more.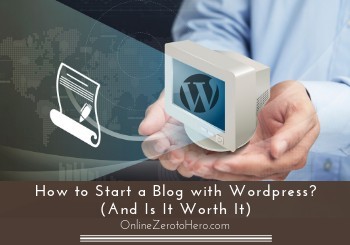 Having a blog can have many benefits, and Wordpress is one of the most popular systems for creating one. If you do not have any experience with website development, it can however be a very BIG task to figure out how to do it the best way and how to get started. I...
read more
Get Tips & Tricks to Grow Your Business Online!
Sign up for our newsletter and start receiving tips and tricks to grow your business online.
We do NOT share your email with others.