Learn to Build & Grow a Business Online
OnlineZerotoHero.com
– Tips, Tools, Trainings, Product Reviews and more.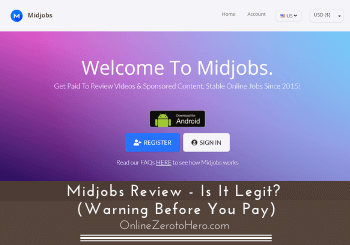 If you are looking for ways to make money online, you have maybe come across Midjobs.com which seems like an easy way to earn. But is Midjobs a scam or really a legit platform to make money? I have joined to test it myself and let me just reveal right away that there...
read more
The Ultimate Guide to Start Making Money Online!
– Without Wasting Time and Cash by Failing and Being Scammed!