Learn to Build & Grow a Business Online
OnlineZerotoHero.com
– Tips, Tools, Trainings, Product Reviews and more.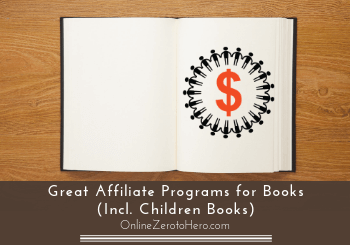 In any niche, it is important to find the right affiliate programs to make the most out of it. If you have a website, blog, or similar about books, there are quite a lot of good options. In this article you will find a list of some of the best affiliate programs for...
read more
Get Tips & Tricks to Grow Your Business Online!
Sign up for our newsletter and start receiving tips and tricks to grow your business online.
We do NOT share your email with others.