Learn to Build & Grow a Business Online
OnlineZerotoHero.com
– Tips, Tools, Trainings, Product Reviews and more.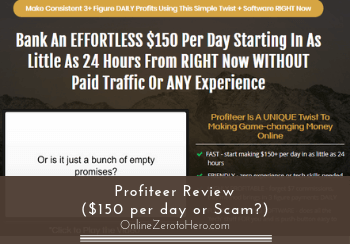 Have you come across a program called Profiteer and saw their claim that you could easily profit $150 per day? It may have caught your attention since the offer is achievable, unlike other programs you have seen in the past. But is this program a legit opportunity you...
read more
Get Tips & Tricks to Grow Your Business Online!
Sign up for our newsletter and start receiving tips and tricks to grow your business online.
We do NOT share your email with others.