Learn to Build & Grow a Business Online
OnlineZerotoHero.com
– Tips, Tools, Trainings, Product Reviews and more.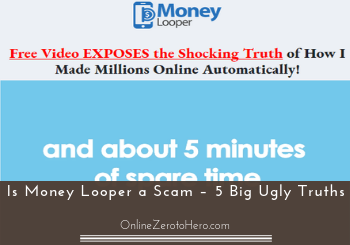 If you're searching for a way to make money online and you happen to come across Money Looper, then there's a strong possibility that you got curious about this system.Since some of the points discussed in their sales video seems reasonable enough for generating a...
read more
Get Tips & Tricks to Grow Your Business Online!
Sign up for our newsletter and start receiving tips and tricks to grow your business online.
We do NOT share your email with others.