Learn to Build & Grow a Business Online
OnlineZerotoHero.com
– Tips, Tools, Trainings, Product Reviews and more.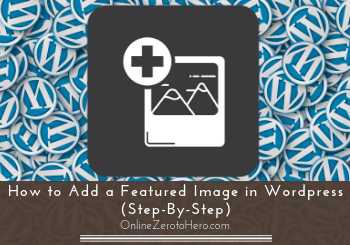 If you have a Wordpress website, it is important to add a featured image. It is actually quite easy to do, and it is something you can learn to do in just a few minutes no matter your technical skills. In this article, I am going to show you step-by-step how to add a...
read more
Get Tips & Tricks to Grow Your Business Online!
Sign up for our newsletter and start receiving tips and tricks to grow your business online.
We do NOT share your email with others.