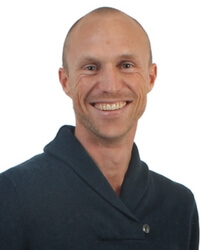 Online marketing is a passion of mine, and I have been involved in it for many years. My name is Mikael, and I am the guy behind OnlineZerotoHero.com.
Through this website, I will share my experiences with you, and help you learn about online marketing, building a business online, and making money online. But let me first tell a bit more about who I am, and why I have started this website.
A little background info
I have been interested in online marketing and websites for many years. It actually started all the way back in 2004 when I built my first website – it was a website for a martial arts club I was a member of at that time.
Since then I have been involved in online marketing on and off. I also went to university to study communication and during my years there, I became more and more focused on the online part of communication.
After university, I had a full-time job working with online communication for several years. Now I work mostly with my own websites and projects, but I am also a freelancer and work for different online marketing agencies and teach courses in online marketing in topics like SEO, Google Analytics, content and WordPress once in a while.
I have however not been involved in online marketing constantly, and for many years I was not aware of how to use my skills and interests in the best way. Luckily I then found a way to upgrade my skills and get a new perspective of things.
My upgrading story
As mentioned, I have not constantly been working with online marketing since I started. I had a long break where I did not spend much time online, as I spend most of my time through several years in India studying yoga (which I still spend a lot of time studying and practicing).
In 2016, I wanted to get back to working with online marketing, but I needed an upgrade, and I also wanted to learn more about how to be able to monetize websites and many other topics.
I did a lot of research, tested a lot of services, and ended up joining a learning platform and online community that I read a lot about.
It ended up giving me really great results and has been a great place for me to get upgraded and to learn new skills, and I am continuously an active member there, and it is a platform I can highly recommend to learn more about building an online business and starting to make money online.
After a lot of testing (and a lot of failures), I have now managed to build a full-time online income myself. I know just how great this is, so on this website, I will be sharing my experiences about this with you, and help you achieve the same if this is what you wish.
My mission with this website
At the beginning of 2018, I wanted to start sharing my experiences, and I love writing about online marketing and testing new things.
I was already sharing when I was teaching classes about online marketing, and love doing this, but I also wanted to be able to share more permanently and have a platform where I could do this.
So what better way than to start this website and share my experiences and my continuous experiments so other people can learn from it as well. That is why I started Online Zero to Hero.
How I do my reviews!
On this website, you will find a lot of reviews about internet marketing tools and training programs.
All these are based on my experiences with internet marketing in general and on my specific tests.
I use a lot of tools and training myself, and then share my honest experiences with these products and services, so you can get an inside look and easily find out is it is the right option for you or not before you pay yourself.
I also do a lot of reviews of make-money-online programs and affiliate marketing programs as this is what I work a lot with myself.
You will find both warnings and recommendations. The truth is that it is not easy to find good training programs online and there are a lot of really poor training and also outright scams, and you can end up losing thousands of dollars by joining the wrong programs.
I have myself wasted time and money on several of these programs that promise a lot but never delivers. A part of my mission is, therefore, to educate others about how to find the good opportunities and spot the risky opportunities before wasting their money.
What you can get out of OnlineZerotoHero.com
As mentioned, my goal is to share all my experience within online marketing, my experiences with making money online, and share continuously as I learn new things myself as well.
My goal is, first of all, to help you get started if you have none or little knowledge of online marketing and of making money online, but even if you have a lot of knowledge, I am sure you will still find a lot of useful tips here.
I chose the name OnlineZerotoHero because you can go from zero knowledge about online marketing to whatever level of knowledge you want. And if you are interested in learning to make money on websites and having an online income, what I share here can also help you to go from zero income to understanding how to run your own successful online business, depending on your effort and wishes of course.
I want to help you to for example learn how to make money online even if you have no experience, how to promote an existing business online, to build and promote a website from scratch, to help you improve an existing website so you get more customers, to build an online business for yourself from scratch, and much more.
If you are interested in learning about any of these topics, have a look around my site. It is a work in progress, so I will continuously write new articles and develop the site, so check back often.
If you ever need a hand or have any questions, or if you want to offer your own opinion, feel free to leave a comment anywhere on my website below one of my articles. I will be more than happy to help you out and to hear your feedback and opinions.
All the best,
Mikael
OnlineZerotoHero.com
mikael @ onlinezerotohero.com