When building and growing a business online, it can be helpful and a lot more effective to have the right tools.
Below, I have listed some of the tools I use and that I highly recommend. I will keep updating the list with new recommendations, so check back often.
Learning internet marketing
Learning new skills and keeping your skills updated is an important part of succeeding online. I keep learning all the time myself, and below I will show you my top recommended places to learn new online marketing skills.
Wealthy Affiliate learning platform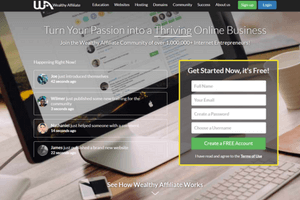 Wealthy Affiliate is a learning platform, where you can learn everything you need to know about building an online business and income from scratch or learn about more or less any topic within internet marketing.
It has great step-by-step courses that guide you even if you are a complete beginner, and also have plenty of great training for experienced people.
There is a community of people ready to help with any questions as well, it has some amazing tools included in the membership that will make your business a lot more effective, it is constantly updated and developed, and you can get access to trying it all for free, to see what it offers.
This is definitely a platform I recommend if you want to build an online income as it is the platform that has taught me to create a full-time income online. I am myself a still long-term member, and I will for sure see you in there if you join.
Read full Wealthy Affiliate review
Udemy Online Courses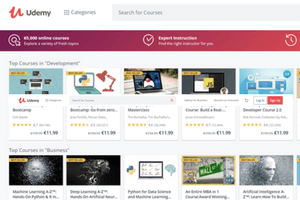 Udemy is an online platform that offers thousands of different courses within many different topics.
If there is a specific topic within online marketing, you want to know more about, it can be a good platform to find a course for a reasonable price. Just make sure you find the good courses, as not all courses have the same quality. In this review, I will show you how you find the right courses.
SEO Tools
SEO is an important skill to get organic traffic from the search engines to your website. Having the right tools will make it a lot easier to achieve good results.
Here are some of the tools I use myself and highly recommend.
SEO PowerSuite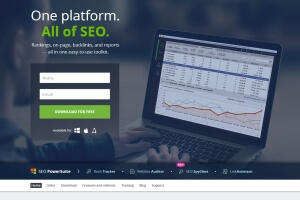 SEO PowerSuite is an all-in-one SEO tool. If you work seriously with SEO and organic traffic this tool can help with most tasks.
It has four tools in one and you can use them to check rankings, do keywords research, do competitive research, audit your website for technical SEO issues, create SEO reports, check backlinks, find ideas for link building, and more.
Compared to similar SEO tools, SEO PowerSuite gives very good value for money. In this in-depth review, you can also find an exclusive link to be able to get a free trial of the pro license which is usually not available on the company's own website.
Read full SEO PowerSuite review
Jaaxy Keyword Research Tool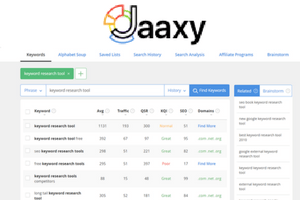 One thing that is very important to run or grow an online business is to be able to find the words and phrases people are searching for online and then rank for these. To do this you need to be sure to find a reliable tool.
I am myself using Jaaxy, which has helped me a lot and made me a lot more effective when it comes to finding keywords and ranking for them. It also has a number of other great functions as for example a rank tracker, several tools to help you generate content ideas, and a tool to get information about the competition for the keywords you want to rank for.
In this detailed review, you will get to know all about what the tool has to offer, so you can see if it is for you. I will also tell you how to get a free trial or get a really good discount if you should decide to get a membership.
Read full Jaaxy Keyword Research Tool review
WordPress themes and tools
I myself prefer having websites in WordPress as it is very user-friendly and makes it possible to make awesome websites without any coding skills.
To get exactly the website you need, it is important to have the right themes, plugins, tools, etc. Below you will find the WordPress tools and themes I have found to be the best and most effective.
Divi WordPress Theme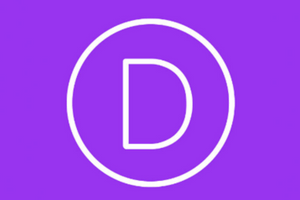 Divi is one of the most flexible and comprehensive WordPress themes. It is the theme I am using myself for this website, and I love the many functionalities it has, and that it is basically possible to create any website you want to with it.
You also get more than just the Divi theme, as your license will give you access to another 88 themes, several premium plugins, and constant updates.
Even though I think it is great, it is not a theme for everyone, so be sure to check out who the theme is for in my full review, before you decide to get it or not.
WP Review Pro plugin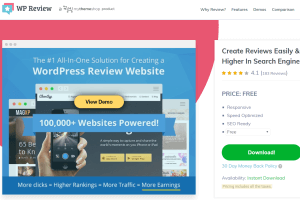 WP Review Pro plugin is a really great plugin if you ever do reviews on your website. I use it for several review websites myself.
One thing it does is to make it possible for you to get star ratings displayed when your results are shown in the search results. Furthermore, its review function makes it easy to give people a good overview of the products/services you review.
It also includes comparison tables, pop-ups to get people to stay longer, CTA bars, and more. Overall, a really great but yet simple plugin that is quite easy to set up and use. And it can even be used in a free version even though the paid version is cheap and gives really good value for money.
Read full WP Review Pro plugin review
Email marketing tools
Email marketing is still a very effective way to promote yourself or your products online. You do however need some tools to make it work.
Here are the email tools I recommend.
MailerLite Email Marketing Tool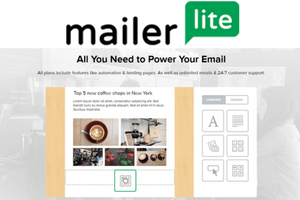 MailerLite is a great email marketing tool and it is very easy to use. You can easily make email campaigns, automate your email marketing, integrate it with other web services, make popups, and much more.
Compared to other email tools, it is very affordable, and it even has a free membership where you get access to many great features until you reach 1000 subscribers. This makes it an ideal way to start using email marketing without any expenses.
Video marketing
You probably know that video is becoming more and more important in online marketing and it is a great way to promote online.
Below you can find the video marketing tools I recommend.
Movavi Video Editor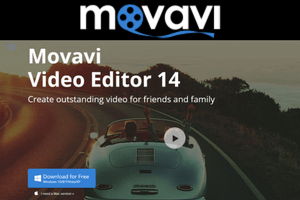 Using video is becoming more and more important when you want to build an online business/income. To make great videos, it is good to have an easy-to-use video editor.
My preferred editor is Movavi, as it is intuitive to use, it has all the functionalities you need to make great videos, and it gives great value for money. It has a short learning curve, so even if you have never edited videos before, you will quickly be able to figure out to do it with this tool.
It has a free trial, so you can test the tool for free, but if you decide to get the paid version, you can find a 20% discount code in my review (just click the link below).
Read full Movavi Video Editor review
Icecream Screen Recorder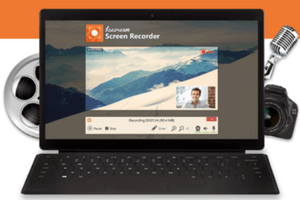 This is a great little tool for making small screen recordings or screen shots. It is very simple to use, so it will not take you long to get the hang of it.
I love using this tool for instructional screen recordings. There is even a free version that let you record up to 5 minutes without any watermark on the recording.
Read full Icecream Screen Recorder review
Images and content
A website or online promotion without images or content is not worth much. Having access to the right resources can make your promotions a lot more effective.
Here are the image and content platforms I find the most useful.
Shutterstock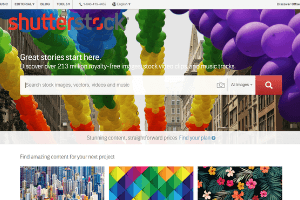 If you need high-quality images or videos, Shutterstock is probably the stock platform with the biggest selection and the selection of the highest quality.
No matter what kind of images or videos you are looking for, you can find it here, and it makes it easy to create great visuals for your promotions.
It is a premium and high-quality platform, but if you have the budget for it, it is definitely one of the best places to get royalty free images and videos.
StockUnlimited stock photos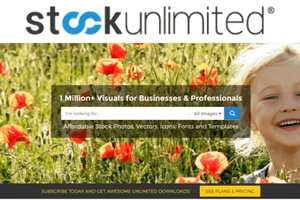 Having great images and visuals for a website is very important, but it can be difficult to find affordable platforms to get this. There are free ones, but it can take a lot of time to find good images there, and you cannot be sure you do not violate any copyrights.
StockUnlimited is a great and affordable platform to get unlimited access to stock photos, other visuals, and audio. Compared to similar platforms it gives you really great value for money, and you can choose between different membership options depending on your needs.
Read full StockUnlimited review
Grammarly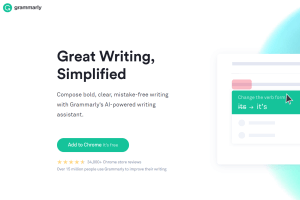 Grammarly is a really great tool if you write online. It is an extension for your browser that makes you aware of any grammatical errors.
It also gives suggestions for better sentence structure and it has a plagiarism checker to make sure you do not publish duplicate content. Really a great to avoid a lot of writing errors.
It comes both in a paid and in a free version. If you ever write anything online, you should at least get the free version which also works very well and it is a must-have tool for anyone working with content, in my opinion.