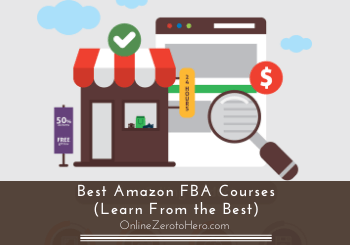 So you know you want to start an Amazon FBA business. Now you have to decide what the best way for you to get started is.
You mainly have two choices – you can do it all on your own or you can take an Amazon FBA course to help you get the best possible start and the fastest results.
This article will help you make the right decision for YOU no matter your previous experience and budget.
Because honestly there are a lot of options out there and it can be a bit of a jungle to find the updated and worthwhile info.
Therefore, I will show you the options that, in my opinion, are the 3 best Amazon FBA courses for 2020 as they are all fully updated and can teach you how to get started from scratch or how to scale depending on your needs.
Disclosure: Some of the links on this website are affiliate links. This means at no cost to you, I may receive an affiliate commission if you purchase something through one of these links.
Do you need to take an Amazon FBA course to sell on Amazon?
Before we get to the list of the best options, I just want to go over a question you might have if you are a complete beginner when it comes to running an Amazon FBA business.
Is it even necessary to take an Amazon FBA course to be able to sell on Amazon?
Well, in theory, you might be able to figure it all out on your own. But based on my experience when I first started my online business and from what I have heard from many others, this can be quite risky.
There is a lot of free information available but it can be difficult to find the info that is worthwhile and updated – this will in particular be difficult to spot if you have no previous experience running an online business.
Also, trying to put all the pieces together yourself will be very time-consuming and it is likely you will miss some important steps.
When I first started an online business, I wasted around 6 months trying to put everything together myself and know many people that have wasted even longer like this.
I am not saying it is not possible – and it will be cheaper. But it will honestly not be many that can do it like this.
In the long run, it is a lot more effective to learn from someone who already has a lot of success with Amazon FBA and know all the tricks to get the fastest possible results.
Luckily, there are quite a few courses where some hugely successful people are sharing their experiences. And these are the ones I will show you later if you decide taking an Amazon FBA training course is the best way for you to get started.
How to find the best option for you?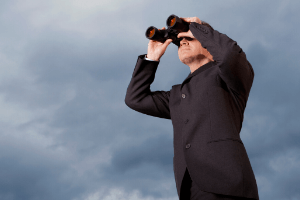 There are quite a lot of Amazon FBA training available out there, so it can be tricky to find the right option for you.
Because what is the best option for someone else might not be the best option for you.
Therefore, I just want to mention a few important things to consider to find the right option for you.
Consideration #1 – The people behind it
When it comes to training, it is important to learn from someone who actually has practical experiences with the topic.
Luckily there are many successful entrepreneurs that have created Amazon FBA training courses, so that should not be a problem to find.
But when taking any kind of training, it is also important you feel comfortable with the way the person teaches.
I have taken A LOT of online training and there are just some ways of teaching I do not like – I, for example, hate when the instructor is all hyped up and prefer a more down-to-earth way of learning. But that is just how it is for me.
But it is important to find a course where you feel comfortable with the learning style. This is quite easy to figure out just by watching some of the intro videos most Amazon training platforms have on their website before you join.
So this is definitely something important to consider.
Consideration #2 – Your budget
Obviously, it takes at least a small budget to start an Amazon FBA business. And if you want a good training course, there will be an investment in this as well.
There are Amazon FBA courses in all price ranges – but, of course, the price should not be the only thing you look at. The quality is the most important.
As long as it can help you grow a real business, it will be worth the investment, in my opinion.
However, you, of course, still need to be able to pay the initial fee and we all have different budgets and financial situations.
Therefore, I have also included several options below so you can find a course no matter your budget.
Consideration #3 – Is there any guarantee
When you invest in a training course, it can be very good to also look at what kind of guarantee they offer.
In general, you will not find any legit course that will guarantee you can make a certain amount of money within a specific time.
They are not allowed to guarantee this and it will always depend on your effort as well, so this is not the type of guarantee I am talking about.
I am talking about any kind of money-back guarantee or satisfaction guarantee.
This means you will be able to join a course without any risk because you can always just get your money back if it does not live up to your expectations.
So if you feel more comfortable with this, then make sure to look for this before choosing your course.
Top 3 Amazon FBA courses for 2020
There are quite a lot of Amazon FBA training courses but I have here listed the top 3 courses as that will be more than enough to find the right option for you.
You can find a course no matter your budget and previous experience.
#1 – MarketPlace SuperHeroes

Product owners: Robert Rickey and Stephen Somers
Current price: $997 (or 12 x $97)
Guarantee: 30-day money-back guarantee
My rating: 4.5 out of 5
More info: Read full MPSH review
Short summary:
Marketplace SuperHeroes has existed since 2015 and now has more than 5,000 members worldwide.
Both of the founders have years of experience in the online business world and have sold millions of dollars of simple, every day physical products globally on Amazon in multiple niches.
I have been in contact with them myself and they are honest and down-to-earth which is something I really appreciate.
You get access to:
MPSH core training phase 1 + 2: Step-by-step training videos across 12 modules with a total of 96 videos.
Superhero Journey: Follow along as a completely new global Amazon business is created from scratch
Fuel Your Empire: Training that gives you the chance to follow Robert and Stephen over the shoulder as they do product research on Amazon.
The 1K Per Day Roadmap: A video that will break down how you can build a business that can make you $1,000 per day.
30 Minutes To A Legendary Listing: Training that gives more information about how to create great listings on Amazon.
Downloads: You can download all training as PDF and MP3.
Community and support: As a member, you get access to the exclusive MarketPlace SuperHeroes' Facebook group. Here you can get fast help from other members and the owners are very active here as well. You will also regularly find new training and live videos here.
30-day money-back guarantee: If the course does not live up to your expectations, you can get your money back without questions asked.
Another great and unique aspect of MarketPlace SuperHeroes is that they will cover how you can sell in multiple countries which is something not a lot of other courses cover. This will make it possible for you to really scale when you are ready for it.
The quality of the training is really high and, in my opinion, it is great how you are taken through everything step-by-step.
You can start completely from scratch and all the way to more advanced training so no matter your previous experience you can learn from the platform.
Overall, this Amazon FBA course gives extremely good value for money when you look at the quality of the training, the support, and everything you get for a relatively low one-time fee.
#2 – Amazing Selling Machine

Product owners: Matt Clark and Jason Katzenback
Current price: $4,997 (or 6 x $997)
Guarantee: 30-day money-back guarantee + ASM Success Promise
My rating: 4.5 out of 5
More info: Read full ASM review
Short summary:
Amazing Selling Machine is one of the most famous Amazon FBA courses and for good reasons. It has existed for quite a lot of years and is continuously updated and now has more than 27,000 members in 120 countries.
Also, here I have been in contact with the owners and they are very helpful and really know what they are doing.
You get access to:
8-week online training program: Step-by-step training you can follow even as a complete beginner in over 120 lessons in an 8-week program.
Free upgrade to every new version of the ASM core training.
Mentorship program: Inside the ASM platform you have access to mentors who are successful members that have agreed to help others to succeed. This ensures quality help.
Coaching calls: There are regular live coaching calls inside the members area where you can get answers to your questions. You can also watch previous calls.
Community access: The community platform does not only give you access to mentors. You can also communicate with all the other members and get the support you need.
Private resource vault: The recommended resources to run an Amazon FBA business.
Money-back guarantee: ASM has a 30-day money-back guarantee without any questions asked. In addition to this, they have what they call the ASM promise. This means that if you follow the course and meet criteria laid out, you will be able to get your money back within 6 months if you are not happy with the results.
No doubt Amazing Selling Machine is an excellent Amazon FBA course. The guys running it have years of experience and continuously update the program so it reflects the newest changes.
They also have great support and qualified mentors to help you which is of great value.
However, the price for the course makes it a challenge for some to get started with this so you definitely have to consider your budget before joining.
But if you have the budget, it is definitely one of the top Amazon FBA courses out there.
#3 – Udemy

Product owners: Depends on course
Current price: starting at $20
Guarantee: No guarantee
My rating: 2.5 out of 5
More info: Read full Udemy review
Short summary:
Udemy is a bit of an outsider on this list as it is not a course in itself. It is a learning platform where there are many different courses for sale.
There are also quite a lot of Amazon FBA courses there.
I have myself taken quite a few Udemy courses and in general you can find some decent courses there and for a very low price.
However, if you are serious about wanting to create a sustainable Amazon FBA business, these course will usually not be able to take you all the way – especially not the cheaper ones.
I have still added it to the list as an alternative if you are completely new and have a very small budget and just want some introduction course about Amazon FBA to get an idea about if this is for you or not.
In that case, Udemy can be a solution for a very cheap price – but do not expect to get the same quality training and support as you will from the other courses on this list.
That was a list of some great options if you want to learn how to build an Amazon FBA business in 2020.
So now it is up to you to choose the option that fits best to your budget and needs.
If you have any comments, questions, or have any experiences with any of the courses on the list or other great Amazon FBA courses that are not on the list, I would love to hear from you in a comment below.