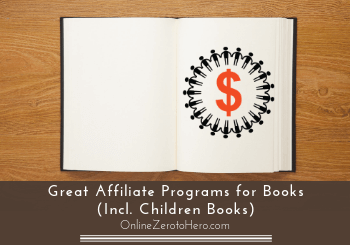 In any niche, it is important to find the right affiliate programs to make the most out of it.
If you have a website, blog, or similar about books, there are quite a lot of good options.
In this article you will find a list of some of the best affiliate programs for books – this also includes programs for children books.
You will also get some insights into the book niche itself, so you can see the potential of it and get some ideas for possible keywords to target.
Is books a good affiliate niche?
You might think that books are not really such a great niche anymore since a lot of info is freely available online.
However, there is still a great interest in books online and for information about books.
Below, you can see a graph from Google trends that shows how popular the search term "books" has been over the past 12 months.
This is a graph showing the trend worldwide, so if you target the whole world, you can see from the graph that there is a huge interest.
What is also worth noticing is that there is a constant interest throughout the year. So you are not dependent on any special seasons.
This makes books a great year-round niche.
The graph above is for books as mentioned. But more and more people are also using e-readers and getting e-books. So let's look at the interest for e-books.
The interest for e-books is not quite as high as for just "books". But there is still a very big interest year round.
In addition to these main terms, you can also focus on specific sub-niches within books. It could, for example, be cooking books, DIY books, etc.
It could also be with a focus on children books. So let's just take a quick look at the interest in this search term according to Google trends.
This is a more specific term and therefore there is a smaller interest. But overall it still shows a huge potential.
Especially notice that the interest is peaking towards the end of the year. My guess is that this is because of Christmas where many people are getting children books as gifts and often buy them online.
This is great info to consider if you are in this niche, so you can take this into consideration when planning your promotions.
So overall no doubt that books is an affiliate niche with great potential.
Niche competition insights
A popular niche of course also has many competitors.
You should however not let this scare you. If you create great content and make sure you optimize your website for the search engines, there is still really good chances of you ranking and getting traffic organically to your website.
Let me give you a few examples of potential keywords you, for example, can target that do not have too much competition.
To find the best keywords with the least competition, it is of course important to have a tool that can help you get data about this.
There are many available tools, and you might already have one. For the examples below I have used my favorite KW tool Jaaxy but many other tools will also be able to give you great and useful data.
Just as an example I tried to use Jaaxy to search for data about the best books for men.
This is just a few of the suggestions and data that came up. The avg. shows the average monthly searches for the term – this should preferably be above 100. Another important number to look at is the QSR which is the quoted search results.
This tells us how tough the competition is. It should preferably be below 100, if you are trying to go for keywords that are not too hard to rank for.
As you can see on the images above, there are several really good ideas for potential articles about books for men with great data that shows it is definitely possible to rank for.
This is just one term that gave all these ideas and by using a proper tool, you will quickly get enough ideas for content for many months.
Let me just give you one more example:
Here I looked for data about how big the interest is for buying cheap books online. As you can see there is a decent number of searches for the main term, and the competition is not too high.
Of course you also always need to look at the actual search results to get an idea about the competition.
The data is a great starting point and then you look at the results coming up to see if the first page is full of really big brands/popular websites.
If that is the case, you should be aware that it will be harder to rank even though the data might tell you there is not a lot of competition.
But overall the above data shows that books as an affiliate niche has a lot of potential and just by doing a few quick searches I found several great content ideas.
Recommended: Read About World's #1 Platform to Learn Proper Affiliate Marketing
Best affiliate programs for books
Now you know a bit more about the potential of the book niche and maybe got a few ideas for content. So let's now go over some of the best affiliate programs to earn commissions in this niche.
The list is not in a prioritized order as the best programs for you depends on your specific needs and approach to the niche.
Many of the general programs for books include children books as well. However, the first part of the list is mostly just general book affiliate programs, and after that, you will find a few specific suggestions for affiliate programs for children books.
---
Barnes & Noble affiliate program

Products:
Barnes & Noble is one of the world's largest booksellers and a very popular and trusted brand. You can basically find any book and books for almost any sub-niche here. You can also find toys, games, music, and more to promote here.
If you are in the book niche, this is a great affiliate program that will give you a lot of opportunities, even though the commissions are in the lower end. However, this is only available in the USA at the moment, so it is only relevant if this is your main target market.
Commission:
2-4%
How to join:
You can find more information about the Barnes & Noble affiliate program on their specific website for this.
---
Chronicle Books

Products:
Chronicle Books is an independent publisher based in San Francisco and it has all kinds of books you can promote. For example books within art and design, kids books, food, lifestyle, and more.
When you are a part of this affiliate program, you also get discount codes so you can give your readers great offers and discounts.
Commission:
Up to 10%
How to join:
You can read more about Chronicle Books' affiliate program on their affiliate website.
---
eBooks.com

Products:
As the name suggests, this website is specialized in ebooks. They have more than 1 million ebooks you can promote. People can read the books online or download them to various devices.
A great thing about eBooks.com is that it is available worldwide, so no matter where your audience is, you can promote their products and services.
Commission:
8-15%
45 days tracking time
How to join:
You can read more about eBooks' affiliate program on their affiliate website.
---
Biblio.com
Products:
Biblio.com is one of the world's largest independent book marketplaces in the world. By joining their affiliate programs, you will get access to promoting more than 65 million used, rare, and out-of-print books, from over 5500 independent booksellers worldwide.
The site says it is deeply committed to supporting independent businesses everywhere and it not just focusing on the bottom line.
Commission:
5% on purchases below $500
$25 per purchase above $500
How to join:
You can read more about Biblio.com's affiliate program on their affiliate website.
---
eCAMPUS.com

Products:
eCampus.com is focused on students and is trying to save college students money. They for example offer customers to buy new and used books, textbook rentals, and digital eTextbooks. It also offers buyback services.
It has previously been awarded the best website for buying college textbooks. If students is your target group, this affiliate program is a great one to join
Commission:
8% on rentals
6% on used books
5% on new books & e-textbooks
$3 lead commission on buybacks
How to join:
You can read more about eCAMPUS affiliate program on their affiliate website.
---
AbeBooks.co.uk

Products:
AbeBooks.co.uk services more than 50 countries even though the website address is from the UK. It has more than 140 million books in the inventory, so almost no matter your niche, you will find something relevant to promote here.
It for example offers bestsellers, it has rare books for collectors, textbooks for students, and a lot of discounted books for bargain hunters.
Commission:
5-7%
90 days cookie time
How to join:
The affiliate program is offered through the CJ network, but you can also read more about it on AbeBooks' affiliate website.
---
SpringerShop

Products:
SpringerShop has its headquarter in Germany, but is offers to ship books for free worldwide, so no matter where your target market is, this can be relevant.
It is an academic publisher and offers over 260,000 print and eBooks across various scientific fields. The main customer base is research professionals, academic researchers, professors and lecturers, students, authors, and individuals with an interest for science and technology.
Commission:
10%
15% once you reach $1000 in monthly sales
30 day cookie time
How to join:
You can read about the SpringerShop affiliate program on their affiliate website.
---
Affiliate programs for children books
The list below will give you a few great ideas for affiliate programs that are specifically for children books.
Wonderbly

Products:
Wonderbly has a big selection of personalized books for children of all ages. You can for example find personalized search-and-find books, they have fun books that for example introduces the child to the letters of its name, you can make a story full of your child's favorite things, and much more.
If you have a website about books for children, this will be a great affiliate program to join, and the books are shipped worldwide.
Commission:
Starting at 10%
30 days cookie time
How to join:
You can read more on Wonderbly's affiliate website.
---
Put Me In The Story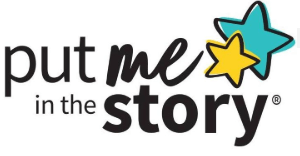 Products:
Put Me In The Story lets you make personalized versions of bestselling books for your kids. You can transform the story and make your child the star in any children's story.
You can make personalized books where your child's name is featured throughout each bestselling story. There will also be a personalized dedication page that allows you to personalize each book with their own photo and special message.
Commission:
10%
45 days cookie time
How to join:
You can read more on Put Me In The Story's affiliate website.
---
Kids Ink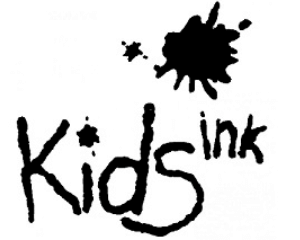 Products:
Kids Ink is a children's bookstore based in the USA. The products you can promote through their affiliate program include children's books, games, puzzles, and creative-play toys.
The goal of the bookstore is to connect children and teens to quality literature through a rich selection of books. It encourages affiliates to join if you want to extend the knowledge and passion of independent bookstores into your own online community.
Commission:
No info available
How to join:
You can read more on Kids Inks affiliate website.
---
Kids Book by You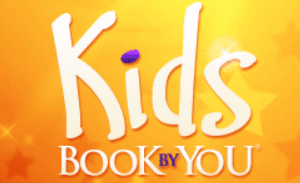 Products:
Kids Book by You offers personalized children's books, where you can personalize full-length children's novels for ages 6-12. You co-author these 100- to 300-page novels by personalizing 24 features (e.g. names, hair and eye color) to create thousands of changes in each book.
The novels are professionally bound, just like conventional paperbacks and hardcovers and includes a personalized cover. As an affiliate, you will also get access to free promotional books.
Commission:
13%
120 days cookie time
How to join:
You can read more on Kids Book by You's affiliate website.
---
Final thoughts
As you can see, books as an affiliate niche has a lot of potential.
There are a lot of interest for books and there are some great keywords you can rank for to get organic traffic.
In addition to this, there are many great affiliate programs for books no matter if you are promoting books in general, children books, cooking books, self-help books, DYI books, and more. Many of them also give generous commissions, so if you are in this niche or considering going into it, it has a lot of opportunities.
If you have any comments, questions, or know any affiliate programs you think belongs on this list, I would love to hear from you in a comment below.