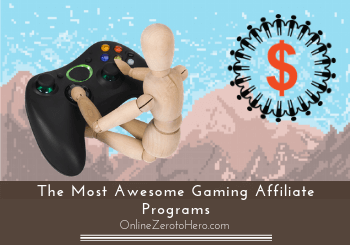 Gaming is a popular topic and if you have a website about this there are many ways to monetize it.
One way is through affiliate marketing.
To get the most out of this method it is, however, important that you find the best gaming affiliate programs.
There are hundreds (if not thousands) to choose from so where to start?
In this article, I have made it easy for you and will show you 9 awesome affiliate programs you can join in this niche.
You will also find some competition insights and ideas about potential content you can create to drive traffic to your site.
Is Gaming a good niche?
A good niche is, first of all, a niche that a decent number of people are interested in.
When it comes to gaming pure logic will tell you that this is obviously a popular topic. But let's also look at a few numbers and statistics to back this up so you can see just how big a potential this niche might have.
According to Statista, the global gaming market was valued at 75 billion U.S. dollars already in 2016. And it had since increased further.
To back this up I had a look at Google trends to see what the trend is for Google searches about gaming.
This shows the trend over the past year. So as you can see, there is a very high interest and a great thing about this niche is that the interest is high year round.
There is a small spike around November/December which could be because a lot of people are looking for gaming Christmas gifts online.
This is also great to know as a website owner so you can take this into consideration when planning your content and campaigns.
But overall being in the gaming niche has a huge potential of revenue if you can just get a very small part of this market.
Niche competition insights
One thing is that a niche is popular. Another thing is, of course, to consider the competition.
No doubt that the gaming niche is very competitive. But that goes for any popular niche.
This should, however, not stop you.
If you choose the right angle, create awesome content, and optimize your website for the search engines, then it is definitely possible to do well.
And as the numbers show above, you really do not even need a very big part of the market to make really good money.
Personally, I am a big fan of using organic traffic coming from the search engines for affiliate marketing, as this is very targeted traffic and once it starts rolling, the potential is endless.
To succeed with this it is, however, important to do proper keyword research so you create content about topics that you have a chance ranking for.
There are many tools you can use for this. Personally, I use the keyword research tool Jaaxy for my research but there are also hundreds of other tools you can use.
In the gaming niche, there are thousands of topics you could potentially create content about. It can be reviews of chairs, consoles, games, etc. Tips and tricks for certain games, you can create videos that show you playing, guides about finding the best games in a certain category, and much more.
Once you learn to do keyword research properly, you will quickly get more content ideas than you have time to create.
Below I will show you a couple of examples for keyword research for the gaming niche to give you some ideas of the potential and of possible topics you could create content around.
Here are some of the stats that came up when I searched for "best gaming chairs".
The great thing about getting a good keyword tool like Jaaxy is that it does not just give you stats for the specific term you request but it also gives you a lot of other ideas and suggestions.
Above you can see just a few of the stats that came up for this search.
What we mostly need to look at is the avg which is the average monthly searches + the QSR (quoted search results) which tells us about the competition.
Preferably the avg should be above 100 and the QSR below 100 for good chances of ranking even if your site is not an authority yet and still fairly new.
The main term "best gaming chairs" would be a bit too competitive. But you can also see that the stats for "best gaming chairs adults" and "best gaming chairs kids" are great.
So right away you here have two ideas for topics that could be made into some great pieces of content.
Just remember that getting the ideas is the first step. To get a chance of ranking you also need to make sure you then create really awesome content that helps your visitors.
Let me give you one more example of a search for keyword stats:
Here I searched for "top video games".
Quite a few good ideas came up.
It, for example, shows that it might be worth including a year in the name of your article if you are writing about the top video games.
The stats come up with 2013 are, of course, not so relevant to create an article about anymore, but I following tried to do it with 2019 and the stats became even better (avg 288, QSR 32).
Also, the stats above shows that you could create a really great article about the top 100 video games of all time and the stats are great for this – and it could also make for a really cool article your readers would love and maybe even share.
So even though the gaming niche is competitive, it has a lot of potentials.
I only spend maybe 5 minutes to do the keyword research above and already came up with some really awesome topics to create content for that does not have too much competition.
So it is definitely a great niche to be in if you are passionate about it and with the right research you can end up doing really well.
Recommended: Read About World's #1 Platform to Learn Proper Affiliate Marketing
Best affiliate programs for gamers
Now we have looked into the potential of the gaming niche as an affiliate and looked at a few ideas for potential content that could attract visitors.
To make the most out of the niche it is, however, also very important to find the right partners and affiliate programs. So to get you started easily, here are 9 awesome gaming affiliate programs.
The list is not in a prioritized order as the best options for you depends on your specific angle and interests.
---
DXRacer

Products:
DXRacer actually started as a manufacturer of car seats for luxury sports cars. This then developed into making great gaming chairs and it is great being able to promote these chairs as an affiliate.
In addition to the chairs, they also have racing simulators and different kinds of accessories you can potentially earn by promoting. Just be aware that it takes 2-4 weeks to process your application so it takes a bit of patience and they do not accept all applicants.
Commission:
Up to 10%
How to join:
You can read more about DXRacer's affiliate program on their affiliate page.
---
GamesDeal

Products:
GamesDeal is a digital platform that offers PC and video game codes, DLC's, Xbox Live and PSN credit and subscription codes, game time card codes for online games and software license codes. They offer these at good prices so it can be very relevant for your audience in the gaming niche.
A great thing about this affiliate program is that it is available in many countries so even with an international audience you have good opportunities to earn as an affiliate.
Commission:
4%-30%
7 day cookie time
How to join:
You can read more about how to join on the GamesDeal affiliate page.
---
Twitch affiliate program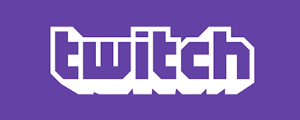 Products:
If you are in the gaming niche, you have very likely heard about Twitch as it is one of the most popular platforms for live video game streaming.
If you have a channel on Twitch, it is actually possible to become an affiliate. Just be aware that they have certain criteria to accept you. You can read them through the link below.
Commission:
You can earn with subscriptions and cheering
How to join:
You have to apply and live up to certain criteria to be accepted. You can read all about it on the Twitch affiliate page.
---
SEGA Shop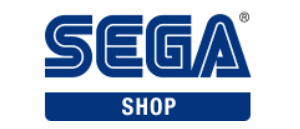 Products:
SEGA is a very recognized brand in the gaming industry. The SEGA shop gives you access to earning commissions as an affiliate on Sega's clothing/apparel, accessories, collectibles, & home decor.
For the right audience, it has some real cool items like, for example, mugs, keychains, t-shirts, caps, posters, and more.
Commission:
7%
30 day cookie time
How to join:
To join the SEGA shop's affiliate program, you have to join the CJ affiliate network which will give you access to it.
---
Razer

Products:
Razer is another very famous gaming brand that has an affiliate program you can benefit from joining. It has award-winning gaming hardware and by being a part of their affiliate program you will be able to earn commissions on a big range of products for gaming.
Some of the products they offer are keyboards, laptops, mice & mats, consoles, desktops, gear, headset, and more.
Commission:
Up to 20%
How to join:
You can read more about how to join on Razer's affiliate page.
---
Microsoft

Products:
Microsoft as a brand probably does not need much introduction. It has a big range of famous products you can earn commissions by promoting.
This includes Xbox, software products, apps, games, and movies. If you refer someone to the Microsoft store as an affiliate, you will earn commissions on everything they buy for 14 days – not only on the products you have featured. This can make it a very lucrative affiliate program.
Commission:
10%
How to join:
You can read more and join on Microsoft's affiliate page.
---
Newegg

Products:
Newegg is best known for computer hardware and tech gadgets. But they have a big range of products in their online store that are relevant if you are in the gaming niche and looking for good affiliate programs.
They have Xbox systems, PlayStation systems, Nintendo, PC & VR, Digital games, and more. You can earn commissions on all of these if you join their affiliate program.
Commission:
Unknown
How to join:
You can read more about how to join on the Newegg affiliate page.
---
Amazon Associates

Products:
You can find basically any product on Amazon. By being a part of their affiliate program you can earn commission by promoting any of these products – and there are a lot of gaming related products.
This can be a good solution to get access to more or less any product. Just be aware that it might not be the best commissions compared to joining some affiliate programs directly at other stores. But it has the advantage that people often end up buying more on Amazon once they are there, and you will earn commissions on all if it even if it is not gaming related.
Commission:
Up to 10%
How to join:
You go to Amazon Associates and apply there. Be aware that if you want to promote internationally you have to join Amazon's affiliate program in several countries.
---
Fanatical

Products:
Fanatical is a place for gamers all over the world to get easy access to licensed games. It features more than 5000 officially licensed games from over 800 publishers.
This includes SEGA, Warner Bros. Ubisoft, Bethesda, etc. in addition to several innovative indie developers. If you have an international audience that wants to buy games, this is definitely an interesting affiliate program.
Commission:
Up to 5%
30 day cookie time
How to join:
You can read more about how to join on Fanatical's's affiliate page.
---
Final thoughts
As you can see, the gaming niche has a lot of potentials. It has a lot of people searching online, there are many great ways to generate targeted traffic, and there are a lot of really great affiliate programs you can join.
No matter what your specific angle is and what your specific audience within the gaming niche is, there are plenty of great affiliate programs and ways to monetize.
So now it is up to you to choose the options on the list that fits the best with your audience and join so you can get started with them.
If you have any comments, questions, or know of any gaming affiliate programs you think belongs on the list, I would love to hear from you in a comment below.