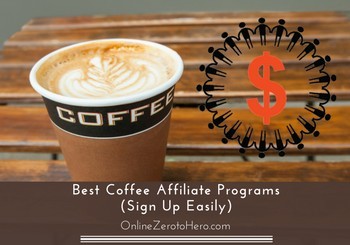 Finding a good niche is a very important aspects of getting success with affiliate marketing.
So is coffee a good niche?
In this article I will give you an idea about the potential of this niche, and I will also give you a list of the best coffee affiliate programs, so you can easily find good partners and earn commissions.
The affiliate programs I will show you how to join includes gourmet coffee affiliate programs, affiliate programs for organic coffee, programs for brands like Nespresso, Starbucks, Illy, Senseo, Bodum, Koa Coffee, and many more.
Is coffee a good affiliate niche?
Before we get to the list of the best affiliate programs you can join, if you promote coffee or coffee related products, let's first look at the potential of having coffee as a niche.
According to Statista, coffee is one of the most widely consumed beverages, the majority of coffee is consumed at home, and in the US alone the retail sales of coffee is more than 5 billion USD per year.
And if you take a look at how the interest for coffee is on Google trends, you can see that it is a very popular search term over the course of a year.
On the graph, 100 represents the highest popularity a search term can have, and as you can see, coffee is very popular.
So clearly it is a market and niche with a huge potential. But even though a market has a lot of potential, it is not always a good niche, as it can be too competitive – especially if you are new to affiliate marketing, and do not have a big budget or many resources yet.
So let's also take a look at the competition for certain search terms in the coffee niche.
I have used the keyword tool Jaaxy to do some keyword research about coffee. Below you can see an example of some suggestions that came up, when I wanted to get ideas for keywords about buying coffee online.
These are just a few of the ideas that Jaaxy suggested and for only one search term. The QSR is the quoted search results and tells you about the competition. If it is below 100, and at the same time has avg (average monthly search volume) above 50-100, it is a good keyword for new websites. There are several options that fits these criteria.
And this is just for one search term. There are many coffee related terms your website could potentially promote. It could for example be coffee mugs, coffee machines, coffee grinders, etc. I did a bit of research about coffee grinders as well to show you one more example.
Here there are some great keywords as well.
So coffee definitely has potential as a niche. It is about finding the right angle, the right keywords, and then continuously write high quality content that is SEO optimized.
What to look for in an affiliate program?
If you decide that coffee should be your affiliate niche (or if you already have decided), you need to make sure to join the right affiliate programs.
Not all programs have good conditions, so let's go over some main criteria you need to check, to see if a coffee affiliate program is worth joining or not.
Commission:
How high a commission you will get is obviously important to know, so no need to explain more about this.
Payout methods:
If you start promoting a certain coffee brand or product and earn commissions, you want to be sure you can get paid in a way that suits you.
So check out what kind of payout method, the affiliate program you join offer, so you know this before joining. Most programs offer payout through PayPal or bank transfer, so it should not be an issue to find a program that pays in a way that suits you, but better to know this in advance.
Cookie time:
The cookie time is important for any affiliate program. When somebody clicks an affiliate link on your website, a cookie is installed, so it is possible to track when a sale comes from a click on your website, and to make sure you then get a commission.
If the cookie time is 30 days, it means that if the person buys something within 30 days after clicking a link on your website, you will get a commission, even if the person has left the site after clicking your link. Many people do not buy right away, but come back later to buy, and you would then still get a commission.
So a long cookie time increases the chance of commissions for you in most cases, and it is therefore important to know this, if you for example have to choose between several affiliate programs.
Quality of product:
This is a criterion that is unfortunately sometimes forgotten by affiliate marketers. Some people will just promote the product with the highest commission.
This is not an approach I recommend, and it is not ethical. If you for example are going to promote a coffee machine as an excellent choice, make sure it is an excellent choice. Your recommendation can help other people make purchase decisions, so make sure to really help them.
On the list below, I have included the info about these criteria, where I have been able to find the info. So it should be easy for you to get an overview of the conditions for each program.
The best coffee affiliate programs
Now that we have gone over the potential of the coffee niche and the things you need to consider when choosing an affiliate program, I will now show you some really good and popular affiliate opportunities for coffee and coffee related products.
The list is not in a prioritized order, as the best solution depends a lot on your preferences, your website, and the country you live in. So look through it a find the best solutions for you.
HiLine Coffee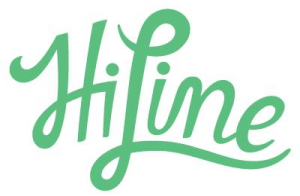 Products:
HiLine Coffee is a US based company that produces fresh coffee products. They say they have the freshest coffee pods for Nespresso and Keurig, as they are made right before shipping.
Other than that, they sell coffee beans, ground coffee, cold brew, and a few accessories. They only ship to the US, so it is only a relevant affiliate program for you, if most of your customers are from the US.
Commission: 7%
Where to join?
The HiLine Coffee affiliate program is offered through Rakuten Marketing, so that is where you have to join. Rakuten offers to pay out through PayPal, direct deposit, or check.
---
Nespresso affiliate program

Products:
Nespresso is a very know coffee brand and does probably not need much introduction. It offers coffee machines for pods that they create themselves, and that machines are so popular that many other companies create capsules that are compatible with the Nespresso machines.
Commission: 6-10%
Where to join?
It has actually not been easy to find info about an affiliate program for Nespresso. I finally ended up finding the platform VigLink that says they offer it. After I joined VigLink, I could apply for the program, but there is not much info, and since my website is not about coffee, it would not make sense for me to apply.
So I cannot guarantee that the program is still running, but VigLink says it is still open for applications, so if you really want to promote Nespresso, you can try to join, and see if you can get accepted.
---
Koa Coffee

Products:
Koa Coffee started as a small family business is Hawaii. They produce high-quality kona coffee and still hand pick every bean. They sell different kinds of whole coffee beans and ground coffee. Their coffee has been named among the best coffees in the world by Forbes.
Commission: 20%
90 cookie time.
Where to join?
You can join the affiliate program for Koa Coffee through the ShareASale platform. ShareASale pays out through direct deposit or check. If you live in the US, you can also get paid through Payoneer.
---
TryKCups

Products:
TryKCups is a webshop where people can buy Keurig machines, accessories, and coffee pods for Keurig coffee machines for many popular brands and 100+ flavors.  If you are promoting Keurig coffee, this affiliate program can be a good solution to earn commissions for it.
Commission: 13%
14 days.
Where to join?
You join TryKCups affiliate program directly on their own website. You can find the info and joining link through the link above.
---
1st in Coffee

Products:
1st in Coffee is an interesting website, if you have coffee as a niche, as it sells many different brands. A brand like Lavazza does for example not have an affiliate program on its own, but you can join 1st in Coffee and get commission for promoting Lavazza coffee.
Other brands include Nespresso, Le Creuset, Delonghi and many more, and you get access to get commissions on coffee, machines, grinders, and accessories.
Commission: 7%
90 cookie time.
Where to join?
1st in Coffee is another affiliate program that you can join through ShareASale, which means you can get paid through direct deposit or check.
---
Coffee Wholesale USA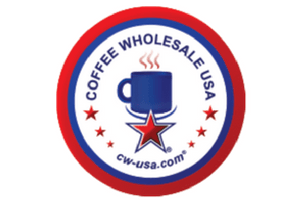 Products:
Coffee Wholesale USA is another site that gives you access to promoting a large range of products and brands. You can for example get access to a Starbucks affiliate program by joining, as this is one of the brands they sell. At the moment Starbucks does not have its own affiliate program, so joining a program like this is a way to still get commission for promoting Starbucks.
Other brands include Tim Horton's, Lavazza, Illy, Douwe Egberts, and many more. You get access to not only coffee, but also a large amount of accessories and products like tea and Gatorade products.
Commission: Up to 9%
Where to join?
You can join Coffee Wholesale's affiliate program through CJ (formerly known as Commission Junction). You can get paid through direct deposit or check.
---
Senseo store

Products:
The Senseo store has its own affiliate program, where you can get a commission for promoting their range of coffee, machines, and accessories.
Be aware that they only accept publishers that do business in around 16 US states, so it has some limitations. If you are interested, you can check the updated list of accepted states on ShareASale.
Commission: 10%
Where to join?
You join through ShareASale, and it is also here you have to check, which states the program is available in, as it can quickly change, so it is better you check the updated list there instead of me mentioning all the states here. You can get paid through direct deposit, check, or Payoneer.
---
Intelligent blends

Products:
Intelligent blends is a family-run company that makes recyclable coffee pods for the Keurig and k-cup brewers. They create high-quality coffee pods from 100% Arabica beans. The shop offers free shipping on all orders.
Commission: 5%
Where to join?
This is yet another affiliate program you can get access to through ShareASale, which means you can get paid through direct deposit or check, and if you live in the US, Payoneer is also an option.
---
Illy Caffe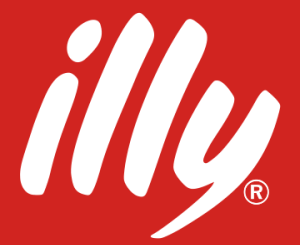 Products:
Illy Caffe is a famous brand that sells premium Italian coffee. Through their affiliate program you can get commissions for promoting the coffee, machines, and a lot of different accessories.
This particular affiliate program is only for the US market.
Commission: 6%
45 day cookie time.
Where to join?
The Illy affiliate program is one of the several programs on this list that is available through CJ, so you can get paid through direct deposit or check
---
Bodum

Products:
Bodum is a very well-know brand for many different household accessories. The have a large selection of products for coffee including mugs, grinders, brewers, foamers, as well as coffee beans.
The affiliate program is available in most of Europe, the UK, and the US.
Commission: 7%
Where to join?
This is another affiliate program you can get access to through CJ, and therefore you will be able to get paid through direct deposit or check.
---
Coffee.org

Products:
Coffee.org is a web shop where people can buy a lot of different coffee products and brands. You can for example earn commissions by promoting Starbucks products, Miss Ellie's, Folgers, Seattle's Best, Maxwell House as well as earn commissions on gift baskets and coffee cake.
The affiliate program is only available in the US.
Commission: 6%
30 days cookie time.
Where to join?
This is yet another good coffee affiliate program that is available through CJ. So as mentioned before that means you can get paid through direct deposit or check.
---
Final thoughts
As you can see, there is a lot of potential in having coffee as a niche and there are many great affiliate programs to join.
Which of the affiliate programs sounds the most appealing to you and why? Let me know in a comment below.
And also feel free to leave a comment, if you have any questions, or if you think a program is missing on the list.