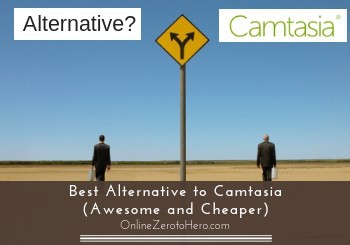 If you work with any kind of online marketing, it is very likely you need to work with video editing at some point.
To get good results and make your life easier, it is important to have the right software. If you have looked into this, you have likely heard about Camtasia, as it is one of the popular video editors – but it is not a tool for everyone.
I will therefore in this article show you what in my opinion is the best alternative to Camtasia.
I will compare the two tools, so you can easily see which of them is the best solution for your needs.
Why consider an alternative for Camtasia?
Let me first start by saying that Camtasia is a great tool for video marketing. You can both record your screen and edit with the tool.
So I am not suggesting an alternative because Camtasia is a poor software. I have just realized it is not a good solution for everyone.
The reason for this is that Camtasia can do a lot, but you do not always need too fancy options in a video recorder and editor. The more options there are, the more time it will also take you to learn to use the software.
In many cases a software with fewer options that is a lot easier to use can be a better choice. It of course depends on why you need a video editor. But for videos that you need to be able to make fairly fast, and where you do not want to spend days to get to know how to use the software, a more single solution can be a very good choice.
Often when we buy software for anything, we tend to go for the most complicated and fancy solutions, and then we end up only using a fraction of the options it has – that is the case for me and many I know anyways.
So by first clarifying what you need to use a video editor for, and how much time you are willing to spend getting to know the software, you will how a good idea, if Camtasia is the best solution for you, or if you might want to consider something easier to use.
Another big reason to consider an alternative for Camtasia is that Camtasia is a bit expensive compared to similar tools.
Often you do not need to go for the most expensive solution. Especially not if you are just starting out with creating videos. Then investing in Camtasia can be a big expense, and there are several very good tools that can do all you need to create beautiful and great videos for a lot less than what Camtasia costs.
Is there a free Camtasia alternative?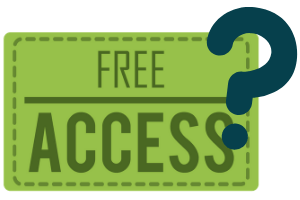 There are a lot of free software available online in general, and there are of course also some free video recorders and editors available. Most of the paid tools for example have a free trial.
I have looked a lot into these options, and the problem with the free alternatives are that they often have a lot of limitations. Especially if you need to use the videos for professional use, as the free versions often will have a watermark logo on the video.
This might be fine for private videos, but if it is something you are going to use, and want it to look just slightly professional, it does not look good to have a watermark logo for a software on the video.
For the screen recordings, I have however found a good free alternative that does not have watermark and too many restrictions in the free version. It is called Icecream Screen Recorder, and is a great tool for the recording part of the videos.
For the editing part of a video, I have however not been able to find a good free alternative that can help you make professional looking videos. So if you are serious about creating nice videos, it can be worth investing a bit in getting a paid tool without any restrictions.
And if you choose a different option than Camtasia, it is really not a lot you have to invest to get a life-time license for a good video editor.
The one I am using and have found to be both very user-friendly and gives very good value for money is called Movavi Video Editor. So let's compare this tool with Camtasia to see, if it offers a good alternative for you.
If you are only interested in using a free editor and do not care about watermark and restrictions, then both Camtasia and Movavi offer free trials. They have watremark and other restrictions, but it can be a way to get started for free, if you do not care about these restrictions.
Movavi video editor vs Camtasia video editor
Movavi and Camtasia are both great video editing tools. Exactly which one fits you the best depends on your needs and budget. So let's go over a comparison of the two tools below to give you a better overview.
Features compared:
So let me make it clear that Camtasia has a lot of great features and everything you need to create great videos. But so does Movavi.
Both of the editors have a great selection of transitions, make it easy to import your own video clips to edit, you can add images, add text, trim the recordings, use blur effect, and more.
They have different transitions between parts of your video, so which ones you like the best is of course difficult for me to say, as it is a matter of teaste. But both Camtasia and Movavi has a good selection, so you can find some great transitions no matter which software you use and what your preferences are.
Camtasia has a few more options for different settings in the editor, but not a lot. You can do more or less the same with Movavi.
The big difference when it comes to features is that Camtasia is not only an editor, but also has an in-built screen recorder in the software. So Camtasia is a 2-in-1 software, whereas Movavi is only an editor. Other than that, you can do more or less the same video editing with the two programs.
If you like the easiness of having both recorder and editor in one software, Camtasia is the best solution. But if you do not mind having two software, you can for example use Icercream Screen Recorder to do the recording and then use Movavi to do the editing (this is what I do).
Usability compared:
I already mentioned earlier in this article that one thing you need to consider before choosing a video editor is how much time you want to spend learning how to use it.
Editing a video can sound scary at first, but it does not have to be difficult and most software for it is fairly easy to use.
In my opinion, Camtasia is however not at all as easy to use as Movavi. Movavi has a more simple and intuitive layout. In Camtasia's defense, they do however have a lot of great video tutorials on the website that can help you learn to use the program.
But in my experience it is faster to learn to use Movavi and more intuitive.
Pricing compared:
I think one the big reasons to consider an alternative to Camtasia is the price of Camtasia. Compared to Movavi, it is a lot more expensive.
Camtasia costs $249 in its cheapest version, and on top of this, you are recommended to buy 1 year maintenance package which includes 1 year of updates for the program.
In comparison, Movavi costs $39.95 for the cheapest version. This includes free updates for life for the software. You can even get a 20% discount on Movavi, if you go to my Movavi review and click the discount link there.
So there is a big difference in the price. I honestly do not understand the big price difference. Yes, Camtasia might have a few more options, but in my opinion not something that is worth that much more.
Depending on your budget, it is definitely worth taking the price, your needs, and what you get for your money into consideration before getting a video editor.
Final thoughts
Camtasia is definitely a great video editor and recorder. It has a lot of options and features that will make it possible for you to create great videos.
I however think that the price is very high compared to what you get in relation to similar programs. Compared to a program like Movavi, it does not give a lot more options, it is a bit more difficult to use, and Camtasia is a lot more expensive.
Unless you have very specific preferences for some of the features in Camtasia, or it is really important for you to have screen recorder and video editor in one tool, it is in my opinion definitely worth considering an alternative like Movavi, where you get a lot more value for your money.
It of course all depends on your specific needs and especially budget, but now you know there is a great and a lot cheaper alternative to Camtasia. If you are interested in knowing more about Movavi, you can read my full review through the link below, and in this review you will also be able to find a link to get 20% discount, if you decide to get it.
==>Click to read full Movavi review<==
If you have any comments, questions, or have any experiences with any of these two video editors yourself, I would love to hear from you in a comment below.