If you have any kind of business or organization, you need a website so people can find information about you.
But you also need a professional-looking website that is user-friendly for it to really benefit you.
This can be a challenge if you do not know where to start and if you do not have the budget to hire an expensive agency or developer to do the work for you.
It does, however, not have to be that difficult or expensive. In this article, I will show you how to make a professional website on your own.
I will show you the basic things you need to get in place before starting, what to consider, and how you can then actually start building it.
And the great thing is that this can be done without any coding so you do not have to be a technical genius to make your own professional-looking website.
Disclosure: Some of the links on this page are affiliate links. This means at no cost to you, I may receive an affiliate commission if you purchase something through one of these links.
Can anyone create a professional looking website?
When I made my first attempt of making a website many years ago, it was something that took me a 6-week full-time course to learn and it was just to create a very basic website. And that was even without learning any coding.
Luckily, times have changed and it has become a lot easier and a lot faster to make websites – even really professional-looking ones.
You do no longer need to take long courses to get started and you do not need to learn any coding at all.
Today there are many systems and software that can help and make it easy to quickly get started.
This also means that if you follow a few basic steps and have a bit of basic knowledge, you do not have to hire someone to do it for you to get a good-looking website.
It is something you can do yourself and it is something anyone can learn – it might take a little time depending on your background but anyone can do it.
I have taught many classes for beginners that wanted to learn to make websites, and it is amazing to see how people with no experience can quickly learn to make amazing websites.
So you should not be worried about the technicalities of it. You do NOT need to be a genius or have any special technical skills.
Today, more or less anyone can learn to create a website fairly quickly.
What you need to get started
There are a few basic things you need to know and make sure of, to build a website.
It is fairly simple but yet many people just start building without considering these things and then their website will end up not working properly.
So to make sure you will get a professional website that both works technically and gives your users a good experience, there are a few basic things you need to know and consider.
#1 – Choose a good host
To be able to create a website, you need to have it hosted somewhere and get a website address.
There are thousands of hosting companies out there and many that are great. Before deciding there are, however, a few things you need to make sure of.
One very important thing is to make sure it offers a free SSL certificate. This is what makes your website secure. Without this people might get a security warning when entering your website.
And it will also be harder to rank in Google and other search engines as they prefer showing sites that are secure.
If a website is secure, you can see a small green padlock next to the address and it will say https before the actual website address.
More or less all hosting companies offer SSL today. But some companies still charge hundreds of dollars yearly for this feature whereas many others offer it for free as a part of your package.
So make sure to look into if they include SSL as a part of the package or if you have to pay extra for it.
Also, look into reviews about how fast the hosting is. A fast website gives a lot better user-experience and it can also help your rankings in Google.
Personally, I have most of my websites hosted at Wealthy Affiliate as it is really fast, you get free SSL, the support is fast, and you get a lot of step-by-step training about building a website included.
But there are, as mentioned, thousands of hosting companies. Just make sure to think about the points above before you choose a host.
This is the foundation and it is important to get a good host to end up with a truly professional website.
#2 – Choose a CMS system
When you have a host, you need a system to build your website in. This is called a CMS (Content Management System).
The most used CMS system in the world is WordPress, so you have maybe already heard about this.
This is a very user-friendly system and it makes it possible to create really professional websites without any coding at all.
So this is clearly the system I recommend.
This is something you choose at your hosting company. So you need to make sure they offer integration with WordPress. They usually write that very clearly on their websites if they do.
Also, to make it easy for yourself, make sure they offer what is called 1-click installation.
This means that with just one click, you will have WordPress installed and are ready to start building your website. So it is really easy to do and does not require any technical skills.
Most hosting companies offer this easy installation but just make sure they do. If not, then I would suggest you to find another hosting company as it makes it so much easier to get started if they have this.
#3 – Get started with a template
One of the great things about using WordPress to build your website is that it has thousands of themes to choose from that give you the basic foundation and look of your website.
Some are free and some have a cost.
This makes it possible to right away get the frame for your website with just a few clicks. And if you choose the right theme, it often has many pre-made templates you can choose from that fits different types of websites.
I, for example, use the Divi theme.
It has A LOT of pre-made templates for a variety of topics. This means that with just a few clicks, you can have a fully professional designed website installed and you can then adjust it to your needs.
It, for example, offers complete layouts for bakery, florist, agency, wedding, restaurant, golf course, and many more.
And you can fully customize and adjust them to your liking.
It has huge advantages to select a theme with premade layouts you can then adjust and make your own and it can save a lot of time.
In a way, you get a professional designer to create the website with just a few clicks. And luckily there are many themes that have premade layouts like this.
So I would clearly recommend you to choose a theme with premade layouts as it can help you make a really great looking frame for your website in a matter of minutes.
What does it cost to make your own professional website?
Now you know the basic things you need to consider and be aware if you want to make a professional website.
But it is, of course, also good to know how much the price would be.
You can actually build a WordPress website for free and test everything. But if you want to use it professionally in the long run, there will be some small cost.
Cost for hosting:
Hosting prices vary a lot. Often it depends on how good support and how much sped/power you want. You can get it all the way down to around $20 per year and up to a couple of hundred dollars per month.
If you are going to use the website professionally, I would not go for the cheapest solution as you need to make sure to have proper support, daily backups, high security, and more.
But also no need to go for the most expensive. It very much depends on your needs.
I pay around $30 per month for being hosted at Wealthy Affiliate, but this also includes a lot of training and other online marketing tools, so in my opinion, this is really good value for money.
But find a budget and solution that fits your needs and the hosting will overall be a small investment for the benefits you can get from a good website.
Cost for WordPress theme:
In addition to paying for hosting, you can also choose between free or paid WordPress themes.
If you are just starting out, it can be fine to just use a free theme and there are thousands to choose from. But to make it easier for yourself, it can definitely be worth paying for a premium theme.
This will usually give you support, updates, and more features. And there are also thousands of paid themes you can choose from.
Prices vary and you can get some themes for around $50 one-time fee and other themes cost maybe $20 per month. So it depends a lot on your budget and the exact features and design you want.
As mentioned earlier, I use Divi Theme and it gives very good value and is one of the most flexible themes, in my experience. This cost around $89 for a year or around $249 for a lifetime license – this then also includes the right to use it for as many websites as you want to.
Overall, there are themes for any budget and for any need.
If you have never used WordPress before, I would suggest you to just start with a free theme to get the sense of using WordPress and then you will better understand your needs and be able to choose the right premium theme.
But long term, it has big benefits to get a premium theme, if you are using your website professionally.
So there will be some costs of creating and running a website. But it will be a minimum of what it will cost to hire a developer to do it for you.
And with a good website the value you get from it will easily cover the cost and it will be a good investment.
Next step to create your site?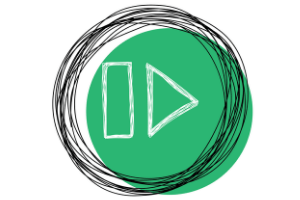 To actually get started there is one decision you need to make – do you want to just start building and figure out how to use WordPress yourself, or do you need more training/help?
The answer to this question depends a lot on your background.
If you have worked with websites before, you might be able to just start using WordPress and figure out the details yourself.
In that case, you just find a host using the criteria mentioned above and start building.
If not, it might be worth getting some more training to be shown the exact steps to get the site up and running.
Here you have several options. You can look at different blogs for tutorials. But honestly this will rarely give you the full picture and it can be confusing to put it correctly together.
My top recommended way to learn to build a WordPress website is to join Wealthy Affiliate.
The reason for this is that you get really great step-by-step training, you get hosting included, 24/7 support, and a lot of other tools to create a successful website. You even get your first 10 website lessons for free.
No matter what, the important next step is to just move forward and take action. It truly is possible for you to create your own professional website if you are just aware of the points I have mentioned above.
So do not let your background stop you – you do NOT need any coding or special skills to make it happen.
I hope this article has helped you get a good overview of some important things to consider when building a website and also helped you see that it definitely is possible to make a really professional website with no experience and few resources.
So now it is up to you to just get started.
If you have any comments or questions, I would love to hear from you in a comment below.