If you love writing, then maybe you have considered working online and get all the freedom that comes with this.
But what is the best way to get started and how can you make money like this?
There are several ways and in this article, I will show you how to get paid to write articles online.
I will show you several options and the advantages and disadvantages of each so you can find the way that fits your preferences the best.
I will also show you a high paying way to write online that can really be worth it if you are willing to put in the effort.
The advantages of getting paid to write online
Since you are reading this article, you probably already have an idea why you want to write online and get paid for this.
It has many advantages and I just want to go over a few of them here so you might get some ideas and inspiration for how it can benefit you.
If you find the right online writing job, it can give A LOT of freedom. You can work when and where you want to.
This means you can spend more time with your family and plan around that and not having to live your life planning around going to the office every day.
This was one of the big reasons I personally started writing online.
It also makes it possible for you to even work when traveling so you are not locked to a particular location. Or you can have a good job even if you live in the countryside without having to spend hours on commuting every day.
Overall, if you like writing, getting paid to do it online gives so much freedom, in my opinion. And if done correctly, it can also give a lot more money than a regular office writing job (more about that later).
Can anybody do it?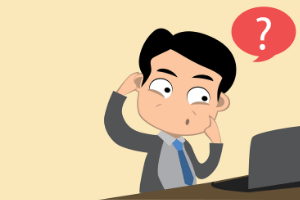 Some people think that only trained journalists or authors can get paid to write articles online.
But this is actually not true. It depends on the writing job you are looking for.
There are some online writing jobs where you might need to have a lot of official training but there are plenty of jobs for other people as well.
Honestly, when I started writing online I did not have a lot of experience and I had never seen myself as a writer or made money that way.
But writing online is something that can be learned and a lot of it has to do with just sharing your ideas and experiences in writing.
Then there are different techniques you can use to make sure you create web-friendly content. But the most important thing is to just get started and the more you write, the faster and better you will get.
Personally, I was struggling a bit with writing online at the beginning but now it goes very smooth and I really enjoy doing it.
Today I make a living blogging, so even if you start without a lot of experience it is possible to become very successful as an online writer.
It all depends on the approach and to make sure to find the online writing job that fits your preferences and skills the best.
So let's go over some of the ways you can make money writing articles online so you can find the best match for you.
Ways to get paid to write articles online
If you have not worked online before, you might not be aware of just how many writing opportunities that are available out there.
Each of them has its advantages and its disadvantages. So let's go over some of the methods you can use so you can find the best option for you.
Method 1 – Write for a specific company
Method 1 is probably the method on this list that requires the most writing experience.
There are some big companies that have full-time writers hired to produce online content.
Since you will be writing online, many of these types of jobs offer flexibility when it comes to working hours and location.
But depending on the company, they might require you to actually be physically present at their office. So if this is not something you wish, you have to be aware of this when looking for writing jobs.
Finding jobs like this are not necessarily easy. But one way is to keep an eye on online job portals.
Another way is to go to the website of specific companies you know you would like to work for. Then just find their contact info and send them a message.
This is definitely not the method on the list that is easiest to get started with and not necessarily the one that gives the most freedom depending on the company you end up working for.
But it can give a lot of security and with the right job also good money.
But let's look at other methods as well, before you decide if this is the method for you or not.
Method 2 – Freelance writing jobs for local companies
More or less any business today has a website. And if they are serious about getting online results, they need content for that website.
This is where you come in.
You can either try to contact local companies directly and offer your writing services, or you can post ads online or even ads in physical newspapers, etc.
However, one way I have had success with this is to cooperate with local online advertising agencies. This is mostly possible if you live in a city that has these. But most cities have many of them.
In theory, you do not have to live in the same city as them, but in my experience, if it is an agency that mostly works with local clients, they would also like to at least meet you once in a while in person.
You can contact some of these companies and offer your services as a writer. These agencies usually have many clients that need content and they need someone to produce.
So they are the ones doing the selling and has contact with the client and you will just do the writing. Since agencies usually charge quite a lot for their services, it also means they can afford to pay you a decent fee.
You will, of course, not make as much as if you do all the selling yourself, but if you do not like selling, then this can be great.
A job like this does, however, rarely have any guarantees about workload. So sometimes there might not be a lot of work and other times there will be a lot.
But if you start working with bigger agencies, there will very likely be consistent work.
This is again not the easiest way to get started writing online for money. If you do not have a lot of experience or some great previous work to show, it can be difficult to get any jobs like this.
But if you have some experience, it can be a good way and you can also end up making good money this way.
Method 3 – Get jobs on freelance portals
Using freelance portals is probably one of the most popular ways of finding online writing jobs.
This approach gives a lot of freedom as you usually can choose which jobs you want to apply for.
But on the other hand, there is a lot of competition on these platforms, so it can take some patience to find the jobs. Ones you start getting jobs and people leave positive reviews, it will, however, get easier.
If this is a good way to make money writing also depends on the country you live in and the amount of money you need to make to fulfill your needs.
Since it is online portals, there are writers from all over the world. And in some parts of the world you can as a writer charge a lot less to make a living than in other parts.
If you live in a country where you have to charge a lot to make a living, it can become more difficult to get jobs.
So also take your location into consideration when considering using the freelance portals.
Here are some suggestions for freelance portals or places to find freelance online writing jobs:
Search for Facebook groups for freelance writers
An advantage of using this method is that it is easy to get started.
A disadvantage is that more and more of these portals are charging a fee for administration etc. so less and less money will go to you as a writer.
So to get the most money for yourself, make sure to find the platforms with the best conditions.
Method 4 – Start your own blog/business
If you do not like any of the methods above, you can also create your own job by making your own blog/website.
This might sound scary at first, by it really does not have to be.
By starting a blog, you will have many options for generating income once your blog starts getting proper traffic from the search engines.
The disadvantage of this method is that it takes some patience. The income will not come right away.
The advantages are that it gives all the freedom in the world to plan your own working hours and you can truly work when and where you want to.
Also, the income potential of having a successful blog is huge and you do not need any specific experience to get started. You can start no matter what since you are the one in charge.
#1 way to make money writing online
Above I have shown several ways you can earn money by writing online.
All of them can be great and be a way to create a full-time income.
However, I just want to highlight one of them as this clearly is my top recommended way to make money if you want to write articles online.
And this is to start your own blog.
Before I started doing this myself, I thought it required special technical skills or that I had to be an amazing and experienced writer.
But that is not the case – it is something anyone can do.
This is one of the reasons it is my top recommend way. Also, even if you are a very experienced writer and can easily get high-paying freelance writing jobs, the potential of having your own successful blog is huge.
I started from scratch myself and I am now making a good living by blogging on my own websites.
It is a matter of learning the right methods to create a successful blog as it is not only about writing. There are some other steps to make it a successful business.
Compared to some of the other methods it takes more time as you have to build your business. But the sky really is the limit with this earning method and the freedom you can get from truly being in charge yourself is priceless, in my opinion.
That is why I suggest you to look into this way of making money online if you would like to get paid to write.
Final thoughts
If you want to write online and make money this way, there are a lot of opportunities.
It all comes down to your personal preferences and needs which method is the best.
If you like a more stable income, then finding a writing job with a specific company might be the best option for you.
If you would like more freedom to choose assignments yourself but want to start earning right away, then finding online freelance writing jobs might be the best solution for you,
Finally, if you have a bit more patience and want to create your own full-time income that can keep growing over time, then you should definitely consider starting your own blog for money.
So the opportunities are all around you – it is just about deciding which approach is the best for you and then get started.
If you have any comments or have any questions, then I would love to hear from you in a comment below.