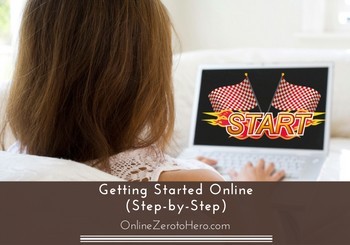 If you want to start creating an online income, or if you already have a business you want to grow online, this article will help you get started quickly.
Making money online, or learning internet marketing so you can grow your existing business, is definitely possible no matter your previous experience.
But before getting to the easiest and best way to get started, let's first look into some info that is important to know not to end up getting scammed in the online world.
The reality of internet marketing
There are a lot of programs and agencies that promise they can help you make money online or easily help you grow your online business.
I have worked within online marketing for many years – both as a freelancer for marketing agencies, and by making money on my own websites. I have seen many claims and have seen many people getting scammed (myself included).
There are definitely some legit opportunities out there, but there are unfortunately even more scams that will just end up taking your money without you ever getting anything out of it.
So if you want to start creating your own online income, either from scratch or by using online marketing to monetize an existing website or to grow an existing business, it is important to know what is realistic online.
You will see many programs that claim you can become rich overnight online or grow your business to 6 figures within weeks, if you join their program.
This is just NOT the reality. Creating an online business takes time and effort. It is like creating any other kind of business – it just gives you a lot more flexibility since you can work whenever and wherever you want to, and once you get started there is really no limit to how much you can scale your business.
But the most important thing to remember, when you want to start online is, to not fall for the programs that promise you can become rich without any work and overnight. If you remember this and are willing to make an effort to learn and to build your online income, there are great opportunities.
How can you createt an online income?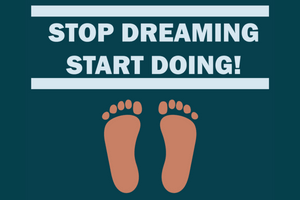 Now you know a little more about what to expect. So what is the best way to get started then?
If you want to start making money online, my top recommended method is through affiliate marketing. In short this means that you will find a topic you are interested in, build a website and create content about your chosen topic, get traffic to the website, and then monetize that traffic.
This is something anybody can learn to do, and the great thing about it is that you can start building an income by sharing your experiences about a topic you are passionate about.
This is the method I have used to start making money online myself. At first, I must admit I failed, as I did not know the process, and just thought I could use my previous experience from doing online projects and by reading blogs about affiliate marketing. This did however not work as there were some steps I was not aware of.
After having failed my first affiliate website, I found a learning platform that promised to teach everything step-by-step. I was of course skeptical, as I was aware there are many online scams, but since there was a free trial, I decided to give it a go.
I quickly realized how great the step-by-step training there is, and decided to stay and keep learning, and it has helped me grow an online income. I am still a member there, and now this is my top recommended learning platform, if you want to learn to make money online.
So the first step if you want to create an online income yourself, is to read the article below about my top recommended way to make money online, so you can see if this is for you, and how to get started.
==>Click to read about how to create an online income<==
How to grow an existing business?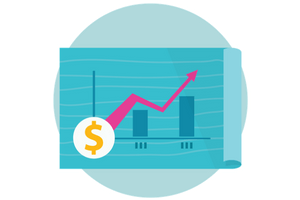 If you are not so much interested in creating an online income but more about using online marketing to grow an existing business, there are several things you can do.
First of all, online marketing is a great way to promote any kind of business online. But hiring an agency to do the work can be very expensive, and it can also be difficult to find a good agency that will take good care of your business.
So the best results come, if you get involved yourself and start learning about online marketing yourself. There is a lot you can learn to do yourself.
If you have a website, it is first of all important to know how to create great content for your website, and how to optimize your content for search engines. You can click the links to learn more about these topics. This is the foundation of getting a flow of traffic to your website in the long run, and thereby get a lot of new potential customers.
If you want to learn the whole process of promoting a business online, and how everything is connected and comes together I recommend you to check out the learning platform I in general recommend for learning about internet marketing.
By following the step-by-step training there, you will be able to build a great flow of traffic and learn how to convert these into paying customers. So if you want to learn everything step-by-step and at the same time have access to unlimited support, if you need help, the first step is to click the link below and read about my recommended platform, so you know what it has to offer, and see if it is for you. It has a free trial, so you can get to test the training and get 10 lessons for free, so you will know what it has to offer without taking out your credit card.
==>Click to read about my top recommended online marketing learning platform<==
Next step?
No matter whether you want to build an online income, or if you want to learn to grow an existing business, this is definitely possible to learn. Just read about the recommended platform and the topics I link to above, follow the training step-by-step, and then everything will start coming together.
The most important criteria to become successful online is to be willing to make an effort and learn – and then of course to stay away from the programs that promise you can become rich overnight without doing anything. These programs will just end up wasting your time and money instead.
So I hope this has helped you get started, and if you have any comments, questions, or need any help, feel free to leave a comment below. I will be more than happy to help.
All the best,
Mikael,
Founder of OnlineZeroToHero.com