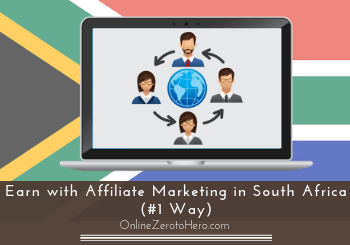 If you live in South Africa and are interested in internet marketing, you have likely heard about affiliate marketing.
This is a great way to make money and there are several ways you can do this.
In this article, I will show you just how you can earn with affiliate marketing in South Africa.
I will give you some ideas about how you can do it so you can find the best option for you. And I will also show you my top recommended way that I know works very well from South Africa.
So let's get started.
Disclosure: Some of the links on this page are affiliate links. This means at no cost to you, I may receive an affiliate commission if you purchase something through one of these links.
Why affiliate marketing is a great way to earn in South Africa
Let's start by going over a few reasons why affiliate marketing is a great way to make money in South Africa.
If you do not know much about how affiliate marketing works, you can check out my full beginner guide here with all the details.
But what, in general, is so great about affiliate marketing is that if you do it right, you can literally work from anywhere and work on your own terms.
In my experience, it is, however, easier to achieve when you are from some countries rather than others for several reasons.
Let me explain two of the main reasons below so you can see why the opportunities are great from ZA.
Reason 1 – The language
In South Africa, you have some great advantages that make success very likely if you go into it with the right approach.
First of all, depending on your background English is one of the official languages.
Being good at English is a huge advantage when it comes to learning affiliate marketing and succeeding. It is a big advantage because there is the most material available in English.
So that means you will have access to the best and most updated learning material. There are also affiliate marketing training in other languages but in some, it can be difficult to find quality training.
So it is definitely an advantage to be good at English. In addition to this, you also have the whole world as your market if you can use English.
Not that there are not successful affiliate marketers in other languages because there definitely are. But being able to market to everybody that speak English has huge potential.
For these reasons, the language background for many people living in South Africa is a big advantage if you want to get into affiliate marketing.
Reason 2 – The investment is affordable
A really great thing about affiliate marketing is that it takes a very small investment to get started.
In fact, in South Africa, it is even possible for you to get started completely for free as I will show you later in this article.
However, if you really want to grow a successful online affiliate marketing business, a small investment will be necessary for at least hosting, domain name, and possibly a bit of training depending on your background.
The cost of starting an online business is luckily very low compared to starting any other kind of business. But in my experience, even a very small investment is difficult in some countries which makes it difficult to really get started.
But in South Africa, it is not unrealistic to invest a small amount into building your income without ruining your budget (of course this depends on your personal background).
Also, in some countries, it is not possible to get started 100% for free but in South Africa it is.
So you really do not need an investment to get started and if you really want to grow your income, the investment required will not be big and it is definitely affordable.
Do you need to get an affiliate marketing job?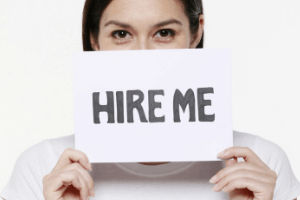 Before moving on to the best way to then get started with affiliate marketing in South Africa, I just want to go over one thing.
I have heard several questions about if the best way to earn is then to find an affiliate marketing job in South Africa.
This is definitely a way to earn. But, in my opinion, this will not really give you true freedom.
It is definitely not necessary to find a job where you work for someone else to make an income with affiliate marketing.
In fact, the best way with the most potential is to create your own affiliate marketing income – it will require a lot of work but the freedom that comes with it is definitely worth it, in my opinion.
So you do not need to go out and look at job postings for this to work – you can create everything from scratch yourself and be in complete control of your own work life like this.
The best way to get started with affiliate marketing in ZA
There are quite a few ways you can earn money with affiliate marketing in South Africa.
However, there are also many shiny objects out there that will just waste your time and take you on a detour.
So as a little warning just be aware that if a platform promises you can become rich online or start earning really good money right away, it is likely a scam that you will not get anything out of joining.
So stay away from the online money making scams and be critical. There is no secret shortcut that will make you rich overnight and you should stay away from any platform that claims this.
It is definitely possible to become successful no matter your previous experience but it will require some effort.
What in my experience is the most important is to build a good foundation and some basic skills. Therefore, the approach I recommend is the 4 steps I have used to create my own full-time online income.
The 4 steps are:
Choose a topic/niche:
This can be any topic. Almost no matter the topic you are interested in, there will be a market for it. And the great thing about affiliate marketing is that you can monetize almost any niche if you learn the right approach.
Build a website:
I know this might sound scary but no matter your background there are today systems and tools that make this super fast and easy. Below I will show you how you can learn to do this step-by-step. The idea behind having a website is that it will be the main presentation of your topic.
Get visitors to your site:
Once you have a website, you need to get visitors to that website. There are different ways to do this, and I will also get more into how you can learn the details about this below.
Monetize the traffic:
Once you have traffic to your website there are many ways you can monetize it through affiliate marketing. Once you get started and start getting traction, the sky really is the limit.
The reason I am recommending this approach is that this will teach you real skills and you will learn how to build an online income by working with a topic you love and by focusing on helping people with valuable information about the topic.
It is possible to just get started on your own, but if you are new to affiliate marketing it will take a lot of trial and error if you do not get any further guidance.
When I first started with affiliate marketing, I thought I could just figure out the details of the steps myself – I ended up failing after around 6 months because I missed too many important steps.
Therefore, it can be a really good idea to get some more guidance – and below I will show you how you can get started with learning the details about the 4 steps above for free.
How you can get started for free
The 4 steps I mentioned above are, in my experience, one of the most effective and ethical ways of building an affiliate income.
I have used the exact steps myself to create a full-time income. After having failed by trying myself, I joined the learning platform Wealthy Affiliate and learned all the details there.
What is amazing about that platform is that you get step-by-step training, 2 free website, support, super fast hosting, and all the tools you need to build a successful online income all in one place.
And the best thing is that they offer a free starter membership for people living in South Africa.
This means you can join by clicking the button below and get access to your first 10 lessons, 2 free websites, and support for the first 7 days, 100% for free without even taking out your credit card.
In addition to this, we will automatically be connected if you join through the button below, and as a bonus, I will then offer you personal help – you can ask me at any time and I will share my experience and do my best to help you achieve the same results I have.
So if you want to build your own online income, just click the button below and get started for free right away.
Final thoughts
Overall, affiliate marketing is a great way to make money online and it can give you the freedom to truly work on your own terms.
And if you do it right, the sky truly is the limit – and this is definitely possible to achieve from South Africa.
If you are starting from scratch and have not yet made any real money with affiliate marketing, the 4 steps above is the approach I recommend.
It will make it possible for you to build a long term and sustainable income working with what you are passionate about.
If you want step-by-step training and personal access to coaching from me, you can join Wealthy Affiliate for FREE now and get started right away.
No matter what, affiliate marketing is definitely a great way to earn and remember that you do not need to apply for jobs to make money like this – you can create your own income from scratch no matter your background. That is true freedom, in my opinion.
If you have any comments or have any questions, I would love to hear from you in a comment below.