Learn to Build & Grow a Business Online
OnlineZerotoHero.com
– Tips, Tools, Trainings, Product Reviews and more.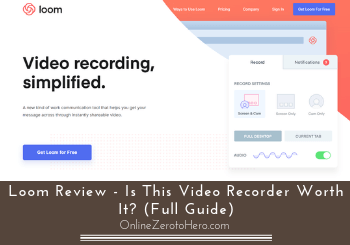 If you a looking for a screen recorder or video recorder, you have likely heard about Loom. But is Loom worth it or is it just hype? Let me just reveal right away that it definitely can be a great tool, BUT it really depends on your specific needs. It is not...
read more
The Ultimate Guide to Start Making Money Online!
– Without Wasting Time and Cash by Failing and Being Scammed!