You have maybe seen the presentation video of the Wifi Millionaire System and think it sounds like a great deal.
But is Wifi Millionaire System a scam or really a legit and easy way to financial freedom?
I am glad you have decided to do some more research before joining. The Wifi Millionaire System is not completely clear about what it is offering, so there are some things you need to know before joining.
That does not mean it is a scam, but it just means that you need to know what you are getting into, so you do not end up feeling cheated or manipulated into spending a lot of money.
In this Wifi Millionaire System review, I will show you all the details, so you can see what it really offers, and then based on this decide if it is for you or not.
Wifi Millionaire System at a Glance
Training

Tools

Value for money

Income potential
Summary
The Wifi Millionaire System is seemingly cheap to join, but you have to pay without knowing what you are really getting. Furthermore, you have to expect to be willing to spend thousands of dollars to get a chance of earning any real money.
What is the Wifi Millionaire System?
The Wifi Millionaire System is actually not a system on its own.
It is a website that is meant to funnel you into another system called MOBE (My Online Business Education). So if you have heard about MOBE, the Wifi Millionaire System is the same – just with another name, but you will end up in the same sales system.
It is very easy to see that Wifi Millionaire System and MOBE are the same. The owner and founder of MOBE Matt Lloyd is also behind the Wifi Millionaire System as he clearly states in the video on the Wifi Millionaire System's website. Furthermore, the income disclaimer on Wifi Millionaire System mentions MOBE. So you will actually not get access to the Wifi Millionaire System, but instead to MOBE, if you join.
If this is a good or bad thing, is up to you to decide, but let me first explain a little more about what you need to be aware of before making this decision.
Exaggerated claims:
I have seen a lot of exaggerated promises over the years and a lot of programs selling the dream about financial freedom – very often just false promises to make money themselves.
When I watched the video about Wifi Millionaire System, it right away raised some red flags, but it was however also different from some of the outright scam videos I have seen.
It does make some good points, but overall it is in my opinion not completely truthful.
Let's make one thing clear – it is NOT easy to become rich online, and VERY few people are able to do it with only 30 minutes work a day as the Wifi Millionaire System video claims that some do. It is definitely possible to make really good money with an online business, but in most cases it will take effort and time.
I think that Wifi Millionaire System is making it sound a lot easier than it is, and I think the promises are exaggerated. Actually, the site is even saying this itself, if you look at the income disclaimer at he bottom of the website.
"Affiliate marketing is just like any business. It takes hard work to make substantial income. Affiliate marketing is no different. Some affiliates make no money at all."
Because of the way it is presented as an easy way to make money, and because you are not told you are really joining another system, I think it is dishonest. There are however also other things you need to be aware of before joining.
Recommended: Click to See My #1 Recommendation for Building an Online Business
You do not know what you are really getting:
You are not able to really find out what you are getting before joining the Wifi Millionaire System/MOBE.
You have to pay to even find out more details. So you have to pay to apply to become a member of a system you cannot really see what is offering. That does not really sound fair to me.
Furthermore, you are told that once you have paid, you will get a phone call from your coach, before you get access. In this conversation the coach will find out, if you are suitable to join the program.
This is just a trick to make it sound like you are lucky, if you get accepted. For me it does not make sense at all that you have to pay, before you really know what you are getting. Furthermore, you even have to go through a phone interview. This can of course be a way to ensure that only people that are willing to pay can join, and that is of course up to the system itself to decide, but for me this approach raises a big red flag.
The training: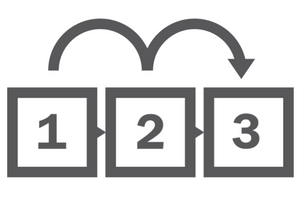 The one thing you are told is that you will get access to a 21-step training program. However, you should not expect too much from this in my opinion.
Once you look deeper into the way the Wifi Millionaire System is created, it seems very much as a system that will mostly teach you how to recruit other people to pay to join. That is the way you will make money – not by offering something of real value in my opinion, but just to recruit others. That is very similar to some Multi Level Marketing systems, which I am also not a big fan of for that reason.
The video also explains that all the steps are very easy to do, and you can do them in the time it takes to watch a sitcom. That means that the longest you will spend on a step is around 20 minutes. That gives a total of around 7 hours it will take you to complete all the training.
7 hours is not a long time – this is not the lenght of the training, but the time it will take you to complete all the steps. I have worked online for a while, and I know it takes time to build a good online business, and the idea that any training will take you through everything, so you can have a successful business in less than 7 hours does not seem realistic to me. For those reasons, you should not expect an indepth training program, but more of a sales funnel.
Pushy sales methods:
Already in the video that presents the Wifi Millionaire System, you will be able to spot some really pushy sales methods. For example the claims about how little time you have to spend, and especially towards the end, where you are told you have to join right away – The price could be raised at any moment, or the owner could decide not to accept any more members,
I really dislike pushy methods like this. It is of course true that sometimes there are time limited good offers, and you need to act fast. But for systems like this, it is usually just a way to try to get you to join without thinking too much, and without doing any further research.
Furthermore, the video explains that Matt Lloyd has some very trained sales staff that will try to sell very high ticket products to your leads, so you can make money that way. But guess what – you are also a lead yourself.
So if the highly trained sales staff is going to try to sell high priced products to other people, you can be sure that they will also try to sell to you. And as the video mentions – they are highly trained, so be careful you do not end up spending more money than you can afford.
You might then think that you can not loose too much money, as it clearly says you only have to pay $49 to join, but is this really true?
Does it really only cost $49?
So you only have to pay $49 to join. It sounds evne better when the video tells you that it is worth more than a $1000. The problem about this is just that you are paying this without even being able to get a glimpse of what you are getting for the money.
Furthermore, be aware that once you are a member, it will not stop here. To get a chance of earning, you also have to spend more money yourself. That is how the Wifi Millionaire System/MOBE works.
The video explains that you can make commission of up to $10,000 for a single sale. The only reason that you would ever be able to get this kind of commission for one sale is, because they sell very high priced products (and very overpriced in my opinion).
But it is a sales system, so you will of course not get access to this just by paying $49 per month. You will be funneled through the system yourself, and you will potentially end up spending thousands of dollars yourself. Mostly to get access to try to convince other people to do the same.
So be aware that it can potentially end up costing you a lot more than $49 to join.
Recommended: Click to See My #1 Recommendation for Building an Online Business
The money back guarantee – why it is not such a great deal
You might think that it cannot be risky since there is a money back guarantee for the Wifi Millionaire System.
However, notice that it says in order to get the money back, you have to all go through all 21 steps in the training + complete all the assignments. According to my research, one of these tasks is to upgrade you membership and pay around $2000 extra for this.
So it is not really a very valuable money back guarantee. So if you decided to give it a go, be willing to at least spend the $49, and be aware that you will very possibly end up spending a lot more, depending on how good you are at saying no to upgrades and depending on your goals when joining.
What Wifi Millionaire System is very right about!
So far I have not been very positive about the Wifi Millionaire System. So let's get one thing clear – it is legit in the sense that you can end up earning money on it. However, I think it is dishonest methods, and you should be aware that the sales do not stop at the $49 joining fee.
But when watching the video about the Wifi Millionaire System, I most say that it has some valid points about online business in general that are useful to think about.
It explains the costs of starting a traditional business compared to the costs of starting an online business. This is definitely something to think about, as it is a lot more expensive to start a traditional business, and it comes with very high risks.
An online business can be started very cheaply and without much risk. And it is definitely possible to make really good money with an online business and get all the freedom that comes with being your own boss.
However, be aware that to try to get this through the Wifi Millionaire System might end up being very expensive and is in my opinion risky, and it is not a product I would feel good about making money promoting myself.
There are however great alternatives that can get you started for free, and where you can learn to build an online business based on your passion, and without having to sell over priced products. Read more about this option below the sum up.
Final thoughts
Let's quickly sum up the pros and cons of the Wifi Millionaire System to get a better overview.

Pros:
It is honest about the advantages of starting an online business

Cons:
Does not reveal which program you are really buying
You do not know what you are getting before paying
Money back guarantee is not really a guarantee
A lot of high priced upsells once you join
As you can see, I do not recommend the Wifi Millionaire System, as I do not think it has many pros, and in my opinion you have to be willing to use dishonest methods to make money there. It might be different for you, and now at least you know what you are getting into, when making that decision. But if you are interested in making money online, there are ways I recommend you to check out instead.
Any legit alternatives?
If you are interested in starting an online business, I highly recommend Wealthy Affiliate, which is a learning platform I am a member of myself.
Here you can learn how to build a legit online business based on your interests and passion, and it teaches everything step-by-step, so even a complete beginner can follow.
One of the many great things about this program is that it does not promise you, you will become rich quick. It is realistic and teaches you it takes effort, and it shows you all the steps. Furthermore, you can join for a free trial without your credit card, so you have a chance to test the training and platform completely free. Click below, if you want to know more about this option:
Recommended: Click to Read Full Wealthy Affiliate Review and See How You Can Join for Free
If you have any comments, questions, or have any experiences with the Wifi Millionaire System yourself, feel free to leave a comment below, and I will get back to you asap.