Learn to Build & Grow a Business Online
OnlineZerotoHero.com
– Tips, Tools, Trainings, Product Reviews and more.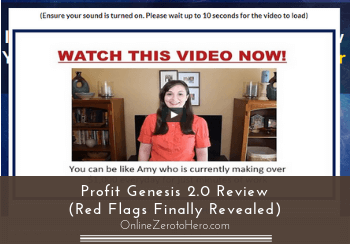 I came across a program called Profit Genesis 2.0 that claims it can provide you an opportunity to easily earn $5,000 per week. According to its narrator, their so-called revolutionary system runs completely on autopilot, so you don't need to invest much time and...
read more
The Ultimate Guide to Start Making Money Online!
– Without Wasting Time and Cash by Failing and Being Scammed!