Online Zero to Hero blog
Online Marketing Tips, Tools, Trainings, Product Reviews and more.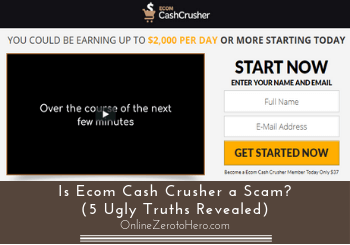 Have you come across a program called Ecom Cash Crusher? If your answer is yes, then you might have seen their claim that it's possible to make $2000 a day. Their claims might have gotten your attention, but you want to know if this program can deliver on their...